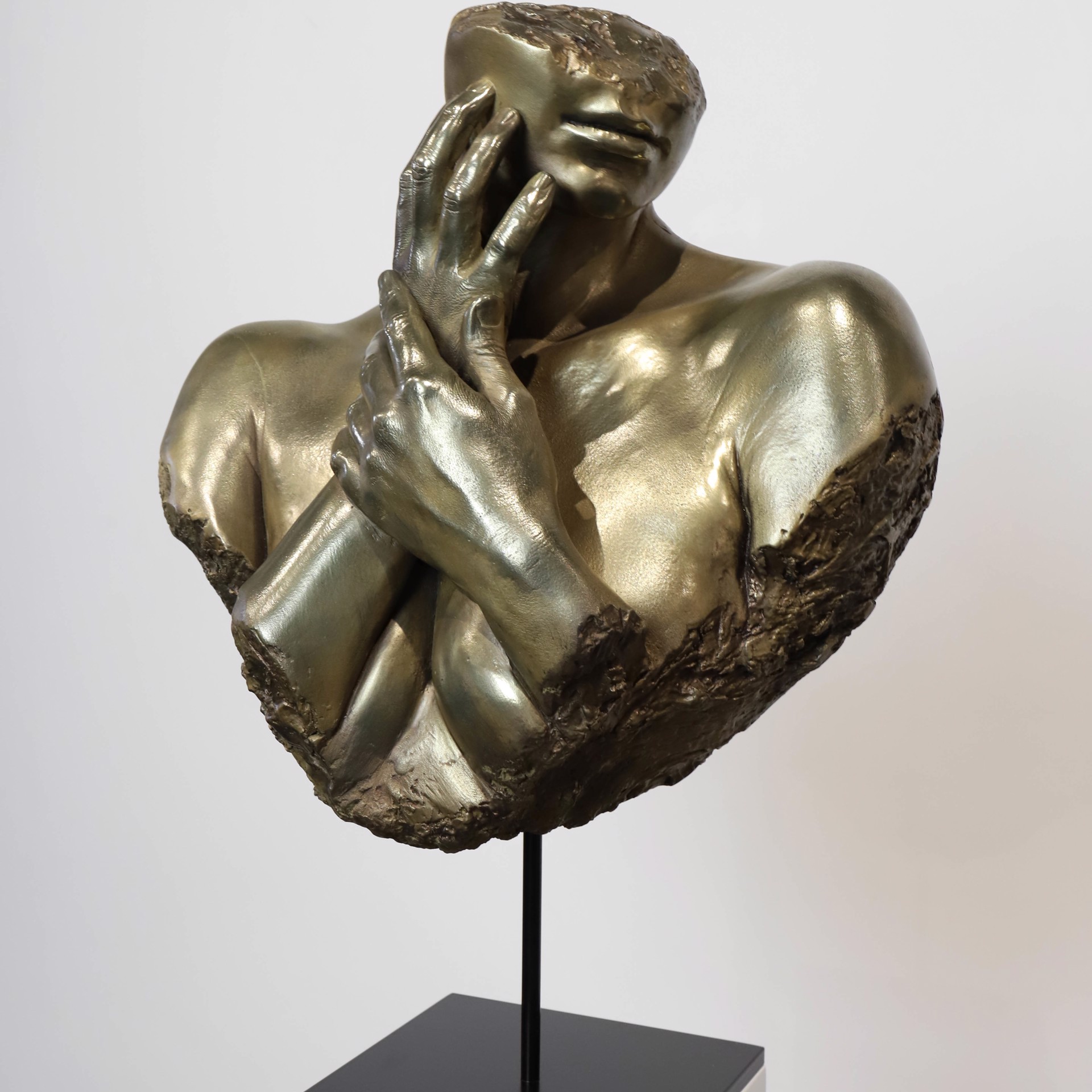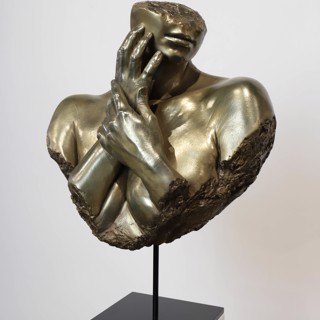 Petra Flach (1980) intuitive artist, with hands and heart
Petra dedicates her hands and her heart to create hyper realistic body sculptures, each with a different story to share. In today's time and age we all (seem to) feel the urge to pursue perfection, there is little room for imperfections and individuality. Petra presents her audience with apparently perfect images, but in all these sculptures (using countless models), there is room for unique features, imperfections and a personal struggle or story. Therein lies the true beauty as far as Petra is concerned; in the individuality and purity of every unique body. Every single detail, scar or stretch mark, but also every smile, every tattoo and every piece of jewellery reveals who the models are, what they have been through and what they represent.
To Petra, the sky is the limit. No one needs to feel "naked or nude". It is about sheer liberation and acceptance... for the audience and the muse alike, the charmed and chosen one. Anyone watching or experiencing a sculpture by Petra will notice that it itself evokes love and acceptance, but also appreciation for the impressively creative process of making these sculptures.
Petra picks her models meticulously. The process of creating a body sculpture is demanding and challenging. Petra also loves working with designers and architects, as well as other national and international artists to map and exhibit in unique locations about self-acceptance, beauty and (a little) more love and respect for yourself.
Read More