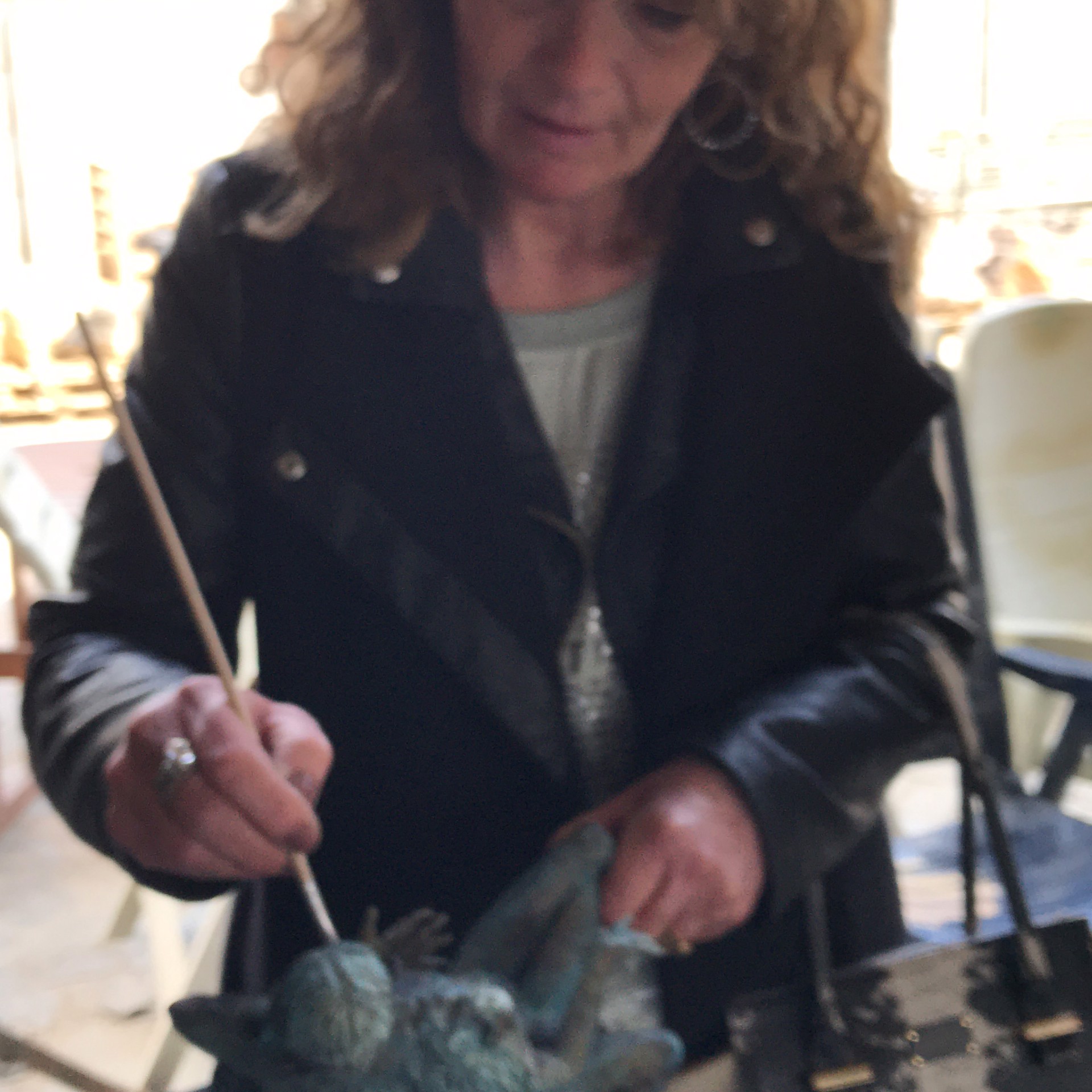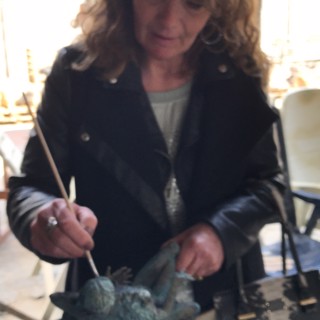 I have been a sculptor since 2006 and make figurative bronzes. My style is characterized as slim, graceful with exaggeration or humor, often with emotions that I try to express in a movement.
Although I work with editions of 8 bronze statues per series, no two statues are identical. I take the time to adjust each wax figure before it is cast in bronze. I change the hair, the face or even something about the posture. This gives each buyer their own unique statue in bronze while paying the price that comes with a statue with an edition of 8.
It takes a lot of extra hours, but I think it makes my statues extra special.
I have my own studio, garden and house that are aimed at receiving people at home. In fact: I have many more images here than at any other expo. Moreover, you can immediately see how a statue looks in the garden or between furniture. So are you interested in a bronze statue for indoor or outdoor use? Do not hesitate and make an appointment to look around without obligation. If you call for a visit I'll show you around my almost complete collection. You are most welcome.
An alternative is that I come to you, and bring several images to your home. Then I immediately place them in the place you have come up with and you see which one fits there best. If you appreciate it, I can of course also advise you.

Read More