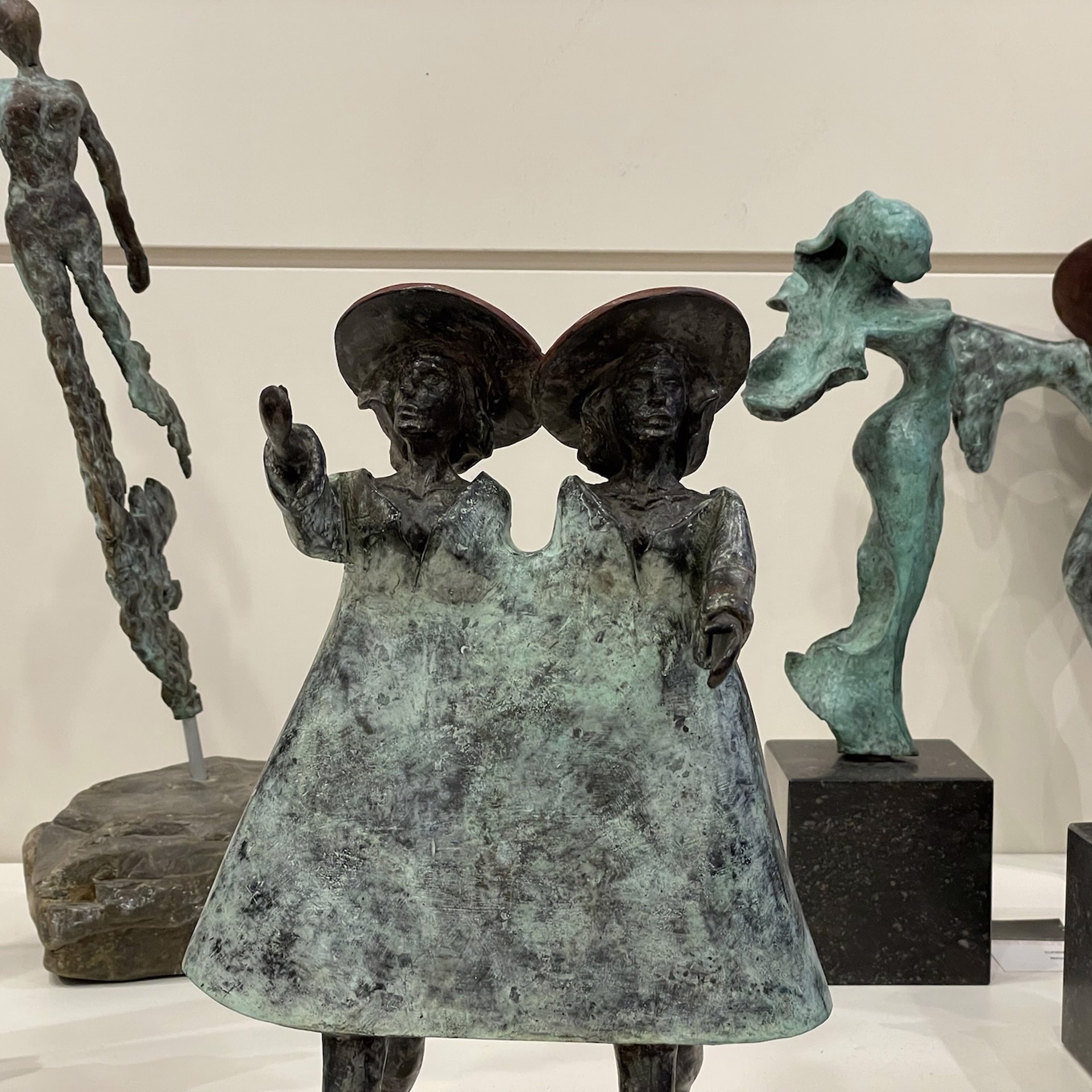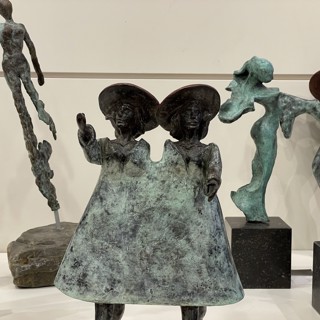 JOOP HOUTHUIJZEN was born in 1943 in Haarlem. He lives and works in Budel Dorplein. He is self-taught.
About 30 years ago Joop Houthuijzen changed course and started making bronze sculptures and more than 25 years ago Joop held his first exhibition in Wijk bij Duurstede.
In the following years he exhibited at various galleries in the Netherlands and attended art fairs throughout the country. He makes most of his designs in limited series.
Joop also works on commission, but then the client must give him the freedom to work out a theme himself. For example, a toiling man on the towline of a tow bar can become a graceful woman who floats almost like a ballerina over the towpath.
"Image maker" is what he likes to call himself. His sculptures, of which he sometimes gives one element in the figure an abstract form, bring a movement and also an emotion to his work that are characteristic of Joop. You can just hear the walking ladies chattering to each other.
The patina is also special, which is obtained by partial treatment with different acids. The golden brown, turquoise and black accents give his work a striking and very individual appearance. It is not for nothing that his objects were given titles such as "charming, graceful" or "frivolous".
His work is on permanent display in its own Gallery 55 in Budel Dorplein.
Read More