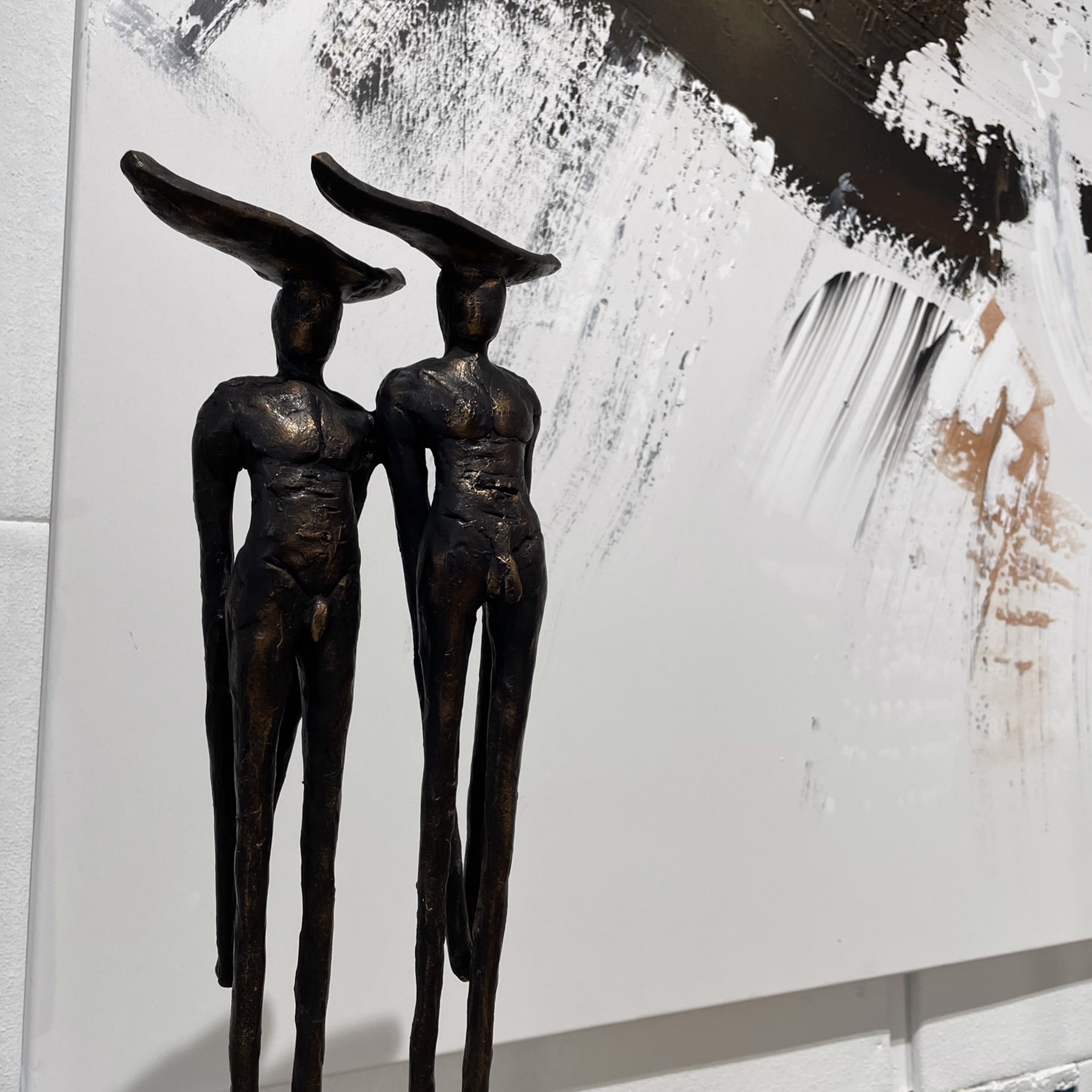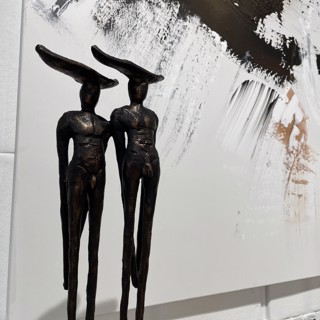 Jan van Strien, born (1963) and raised in the Brabant village of Raamsdonk. From my childhood busy in garden and nature. This provided the basis for the view of colors and lines that flow smoothly into each other or form a contrast. Initially applied as a landscape gardener, later developed in the visual arts.
I am self-taught. About 21 years ago I started making my own paint, brush, palette knife, paper and linen cloth. I have watched, spoken and worked a lot with other artists. This search has led to what I can now call (after all the positive reactions) "a successful expedition". Who longs to create more and more.
In 2009 I took the plunge and handed over a statue in wax to a bronze caster. Now, some years later, hundreds of pieces have already traveled the same path. The reactions are overwhelming. This gives me a lot of inspiration and energy to make new wax models. All statues are made according to the lost wax method and therefore unique. At the subdivision of my works (Bronze sculptures and painting) there is always a small explanation about the series of works or the theme in which the works are made. Over the years I have had countless exhibitions in the Netherlands, Belgium, Germany and Denmark. And I regularly organize exhibitions with g uest exhibitors in my own studio and gallery in Kaatsheuvel.
Read More